We are your housekeeping specialist!  The big companies send different people with different skills to your house everytime they clean.  Quality can vary from week-to-week and you never know who is coming into your home! WE ARE DIFFERENT!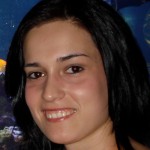 My name is Dorina and I started housekeeping specialists because I wanted to offer the finest services at reasonable prices.  I want you to know and trust me.  I want to be able to offer you the customized service you deserve.
I show up on time because I know that is important to many people.
You get the same cleaning person each and every time!
You get the services you request – nothing less.
You can trust me to treat your home and your belongings with the respect I would want from somepone working in my home.
We do it YOUR WAY! Some people want their bed lines changed – other's don't.  Some want towels changed – other's don't.  Some want weekly cleaning, some want bi-weekly.
I am a small business based in Latham, NY so I can provide you with just the services you want without any of the "big company" redtape.
One of my most popluar services came as a customer request.  They were having a party and wanted me to come in the day before to get the place clean and the day after to clean up again.  No matter what you need, we can offer it because we are small enough to care, yet large enough to get your job done when you want it done the way you want it done!