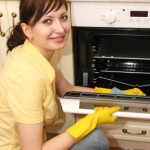 At Housekeeping Specialists we know that life is always interesting and sometime you may need customized services.
We offer a Fill-In Service, a Party Service and Move-In and Move-Out Services among others.
Fill-In Service is perfect for folks who need to add a quick bathroom and kitchen cleaning.  Is your mother-in-law coming to visit and you want a quick cleaning before she arrives? Ask about our fill-in service. Some call this service "The Mother-in-Law Special!"
Party Service – We will come and clean a day or two before your party and then come back the day after your party so your home is spotless when your guests arrive and just as clean when they leave!  Great for Thanksgiving or Christmas or any time when you are having people over!
Move In & Move Out – We offer a special service to those of you moving in or out of an apartment or rental home. Even perfect for those of you who have bought or sold your home!   Once the everything is cleared out or before the moving van drops off your boxes, we will clean windows, wipe baseboards, clean the kitchen and appliances, and make sure the bathroom sparkles!
Appliance & Extra Special – Sometimes you need your oven cleaned or your refrigerator scrubbed.  We can do that for you.  We can even empty cabinets and drawers and give them a good Spring or Fall cleaning.  These services are not included in our deep cleaning or maintenance cleaning services, but can be available for an additional fee.